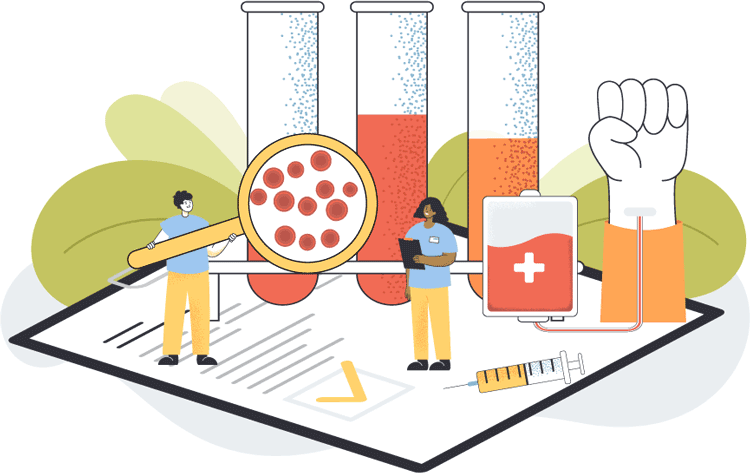 Help advance immunological research by donating your blood, saliva, or urine. You may be eligible to participate and donate to the repository if you are > 18 years of age and in good general health or diagnosed with infection or diseases that can affect the immune response or long-term immunity.
Financial compensation is provided. Sample collection may take up to 30 minutes. Samples are collected by appointment only (Mon-Sat). To participate fill out the eligibility form below.
Study Title: Collection of Human Blood Product Research Sample Repository for the Study of Immunological Responses
Principal Investigator: Benyue Zhang, M.D., M.B.A.
Frequently Asked Questions (FAQs)
Advance Immunology Research – Donate to the Repository
To determine your eligibility and availability, please fill out the information below. Your participation is strictly voluntary, meaning that you may or may not choose to take part at any time. To the extent permitted by applicable laws and regulations, the records identifying you will not be made publicly available.