EXPAND THE POTENTIAL OF TRADITIONAL BLOOD COLLECTION WITH A NEXT GENERATION SAMPLING DEVICE
The PanoHealth volumetric blood collection device offers more accurate, reliable, and easier capillary blood sampling by anyone, anywhere, at anytime.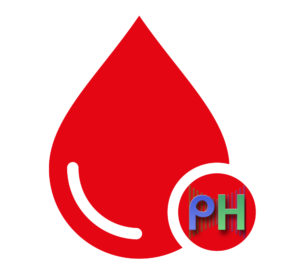 Dried blood sample (DBS) collection, which includes collecting capillary blood through a simple finger prick and applying it to filter paper, was developed over 50 years ago. It has many advantages compared to conventional venous collection, including minimally invasive sample collection, low cost, minimal sample processing requirements, increased stability, the reduced risk of bacterial contamination or hemolysis, and accessibility. However, limitations related to area bias and homogeneity issues, inaccurate use, and collection volume vastly hindered its utilization for clinical applications.
The PanoHealth volumetric blood collection device is a novel, simple to use device for blood sampling that keeps all the advantages of traditional blood spot cards AND overcomes the limitations.
It uses a finger stick to collect and dry a blood sample. With the PanoHealth volumetric blood collection device, you will easily collect a defined, accurate volume every time.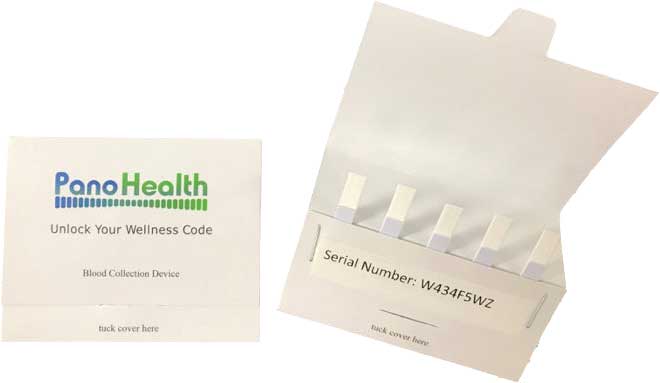 | | PanoHealth | Traditional Dried Blood Spot Card | Venipuncture |
| --- | --- | --- | --- |
| Collect a fixed volume of blood | | | |
| Stable at room temperature for storage and shipping | | | |
| Barcode sample tracking | | | |
| Self-sampling by finger stick | | | |
| Easy to use/no training required | | | |
| Use of entire sample collected (better efficiency and integration into sample processing procedures) | | | |
Collect a fixed volume (30 μL) with < 10% CV
Eliminate sample volume variability and the hematocrit effect
Easy and accurate self-collection requiring minimal training
Collect a blood sample anywhere, anytime
Ship and store at easily at room temperature
Increase efficiency by using the entire collected sample
Capable of unique barcode labeling for sample identification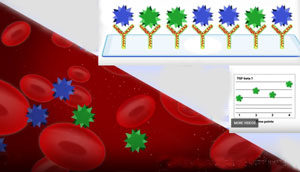 Biomarker Testing
Biomarker testing is one of the largest growing areas in the diagnostic and health and wellness fields. Volumetric sampling with the novel PanoHealth device to collect a known volume of blood overcomes the common disadvantages of homogeneity and hematocrit issues present in a traditional DBS card collection. The added advantage of using the entire sample also allows for more efficient extraction and processing procedures which leads to more efficient quantitation, furthering the applicability of DBSs for widespread use for clinical and health applications.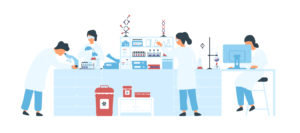 Research Studies
The PanoHealth volumetric blood collection device can be used for the collection, testing, and archiving of blood samples (capillary blood, venous blood, serum, or plasma). Collected samples can be analyzed for proteins, antibodies, DNA, or other biomarkers. The advantages over traditional dried blood spot cards include: 1) a quicker drying time (2 hours at room temperature); 2) no hole punching required (the entire sample is used, increasing efficiency and preventing contamination; and 3) collection of a fixed volume (30 μL per strip), which eliminates sample volume variability and the hematocrit effect, allowing for more accurate and reliable results.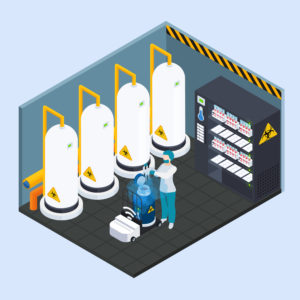 Biorepository
Biorepositories store large numbers of samples for use in clinical research. Traditionally, these samples are stored at temperatures below -20°C, which requires significant space, personnel, and infrastructure. The PanoHealth device is the size of a credit card and can be stored at room temperature, reducing the traditional biorepository requirements. Another important advantage lies in the 5 strips included in the device, which can be analyzed individually – allowing for many, consistent analyses from the same sample – eliminating potential degradation from freeze-thaw cycles.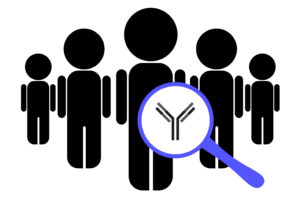 Epidemiology and Population Health Studies
Collect samples from a large international population inexpensively. The ability to collect remotes samples and store and ship the samples at ambient temperature can reduce cost and labor and increase recruitment and retention globally.

Pre-clinical Studies
Get accurate, consistent analyses with a small blood sample required from small animals with the PanoHealth blood collection device. Sampling can be conducted at multiple time-points and the barcode sample identification allows for easy animal identification.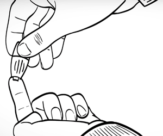 1. Clean the collection area with an alcohol swab and puncture fingertip using a lancet.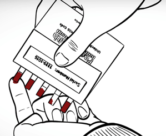 2. Create a large drop of blood. Then, touch a strip within the blood collection device to the blood drop and allow blood to fill the strip. Remove device, create another drop of blood, and repeat until the blood completely fills the strip and disappears from view.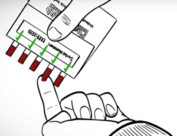 3. Fill all 5 strips within the collection device completely.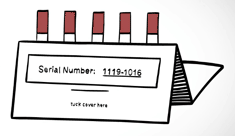 4. Set the device aside to dry for 2 hr at room temperature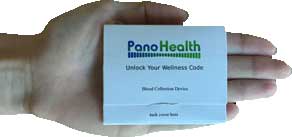 Simplifies and reduces the cost of blood sampling. The trackable, user-friendly format is ideal for isolation of inaccessible or remote samples – by replacing the lab collection, nurse, cold storage, and sample processing with reliable, and stable collection. Use for health and wellness testing, population studies, or research and preclinical drug studies.
5 strips, each capable of absorbing 30 µl of blood, for a total of 150 µl
3 inches x 2.5 inches, about the size of credit card
Capable of unique barcode labeling for sample identification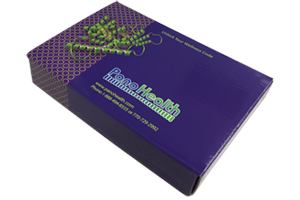 Volumetric blood collection device (5 strips, each capable of absorbing 30 µl of blood, for a total of 150 µl)
(2) Alcohol swabs
(2) Adhesive bandages
(2) Lancets
Sealable biohazard bag
Desiccant pack
Instructions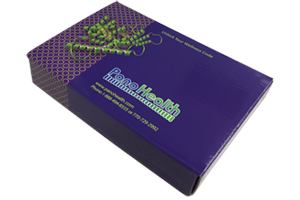 Panohealth's saliva collection kit contains a custom oral rinse that is used for reliable, non-invasive self-collection of a saliva sample that is ideal for use in antibody or protein research.
Self-collection
2mL saliva sample
Custom oral rinse solution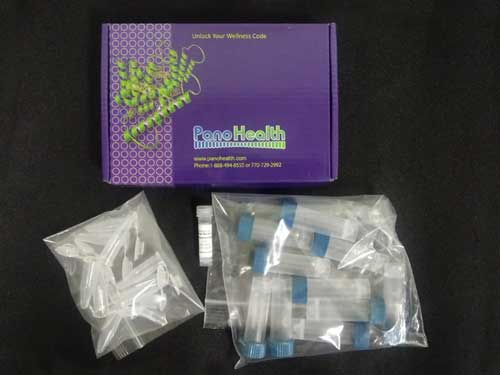 Nucleic Acid Saliva Collection Kit
PanoHealth's Nucleic Acid Saliva Collection Kit uses a specialized Stabilization Buffer to protect saliva samples from nucleic acid degradation providing samples with high quality DNA and RNA with no additional sample preparation. These products are perfect for any research application that utilizes DNA or RNA for analysis.
Self-collection
Saliva Collector for 10 samples
One-Step Stabilization Buffer